Your DayjaLite Photo Productions Team...
Jeff Lite, Owner & Lead Photographer
Hello there, I'm Jeff. Growing up in Southern California and living in Las Vegas for 24 years, I am just the right balance of professionalism, personality and... sense of humor to take your photography to the next level. I have professionally photographed 100's of weddings and events over the past 17 years and I truly love every minute of it. The look on a bride's face, the countless thank you letters penned and awards won, just confirms that my passion and relentless attention to every detail is what really drives me to provide you with a level of service that will simply amaze. Call or text me at 702.301.5555 or email me - jeff@dayjalitephoto.com
Annette Lite, Owner & Lead Photographer
Hi there, I'm Annette. I am a native Californian and with my father being a bit of a nomad, I have traveled and lived all over the United States. With my adventurous spirit in my back pocket, living in Hawaii for a year, then off to Kentucky for another year, I have a wealth of cultural experience and love for this country. But, I am a true desert rat, so Las Vegas always calls me back home. I have a passionate and creative soul and a distinct eye for detail, which made it easy to launch Painted Splinters in 2001, Why?, because I could not find a personalized sign that said what I wanted. Sounds simple, but once word got out that I create custom hand crafted wood art, my business took off. All of my sign creations are cut, sanded, assembled and painted by the hands of yours truly. I am excited to bring my passion for photography, love for the arts and experience in graphic detail to the DayjaLite Photo Productions team. Call or text me directly at 702.771.5555 or email me at annette@dayjalitephoto.com
Joe B., Associate Photographer
Joe brings to the DayjaLite Photo team year of experience photographing fast action sports and live concerts. Joe's eye for style and professional presence will enhance your event and your images will be as unique as Joe is.
Kemi O., Associate Photographer
I opened my first photography studio here in Las Vegas when I was just 17 years old. I was one of the top 5 studios for over 10 years. After that I became a corporate event planner and later a wedding coordinator at Caesars Palace and managed the photo and video studio. I also managed the wedding chapel at Planet Hollywood and ran the Perfect Wedding Guide producing the valley's second largest bridal shows.
Daniele K., Associate Photographer
Daniele has the most unique experience of all our team members... She is an licensed wedding Officiant and has performed countless ceremonies, big and small. With that experience, she has a backstage approach to her photography and the result is fantastic.
Raven G. - Associate Photographer
Raven hails from Maui, HI and is the newest addition to our team. Raven brings to your wedding or event an eye for style and her playful personality.
Whitney M., Associate Photographer
With Whitney behind the camera, you will not be disappointed. She has many years of photographing family, newborn, studio sessions and weddings under her belt. Whitney owns the moment as if it's her own, and produces sensational photography.
Alexis A., Associate Photographer
Hi, I'm Alexis and I have been a professional photographer for many years, perfecting my craft in a very large nationwide photography studio. Not to mention, I have owned my own photography studio for several years as well. My deep passion for photography has led to my extensive experience capturing moments for proud parents' newborn babies to entire families and everything in between. When you love what you do, it's not a job, it's my passion. Nothing brings me greater joy than capturing memories for families and friends. I am kind, passionate, and I put in the time and effort during your session as I would for my own family.  I am highly proficient in Photoshop and Lightroom and embrace technology. I work outdoors, in a studio or in your home and I am learning new techniques every day to enhance your photography beyond your expectations. I am committed to providing you with professional and creative photography and memories you'll cherish for the rest of your life.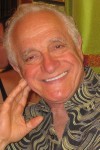 Dave Lite, retired
Dave, the man that started it all, has since retired from the photography business. He received his photography certification from the US Marines and used that talent in his media career photographing and writing an outdoor column published throughout California. Dave's photography & graphic arts skills enabled him to broaden his talent, opening Dave Lite Photography in 1999. In 2002, Dave relocated the, now prominent business to Las Vegas to join forces with his son, Jeff. The rest is history... Dave Lite Photography has become a Las Vegas photography icon... and recently re-branded to DayjaLite Photo Productions.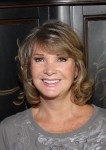 Mo-Dave's Wife, retired
Mo has retired form the photography business. From the mountains of West Virginia to the blue Pacific Ocean of California... I studied, married Dave and worked in the financial industry as a career Financial Consultant. I transferred to Las Vegas and after a few years, felt the time was right to start a new career. When presented the opportunity to do something more important than giving financial advice, I couldn't say no... I now create cherished photos and albums for loving people, who will enjoy for a lifetime.